Curators
This year's collection was curated by the talented team at Washington Project for the Arts through direct outreach and our annual call for submissions. They are supported by our 2023 curators Amanda Jirón-Murphy and Blair Murphy, who advised on the collection and worked with Art Devil sponsors to pre-select their piece(s) prior to the gallery opening on October 19th.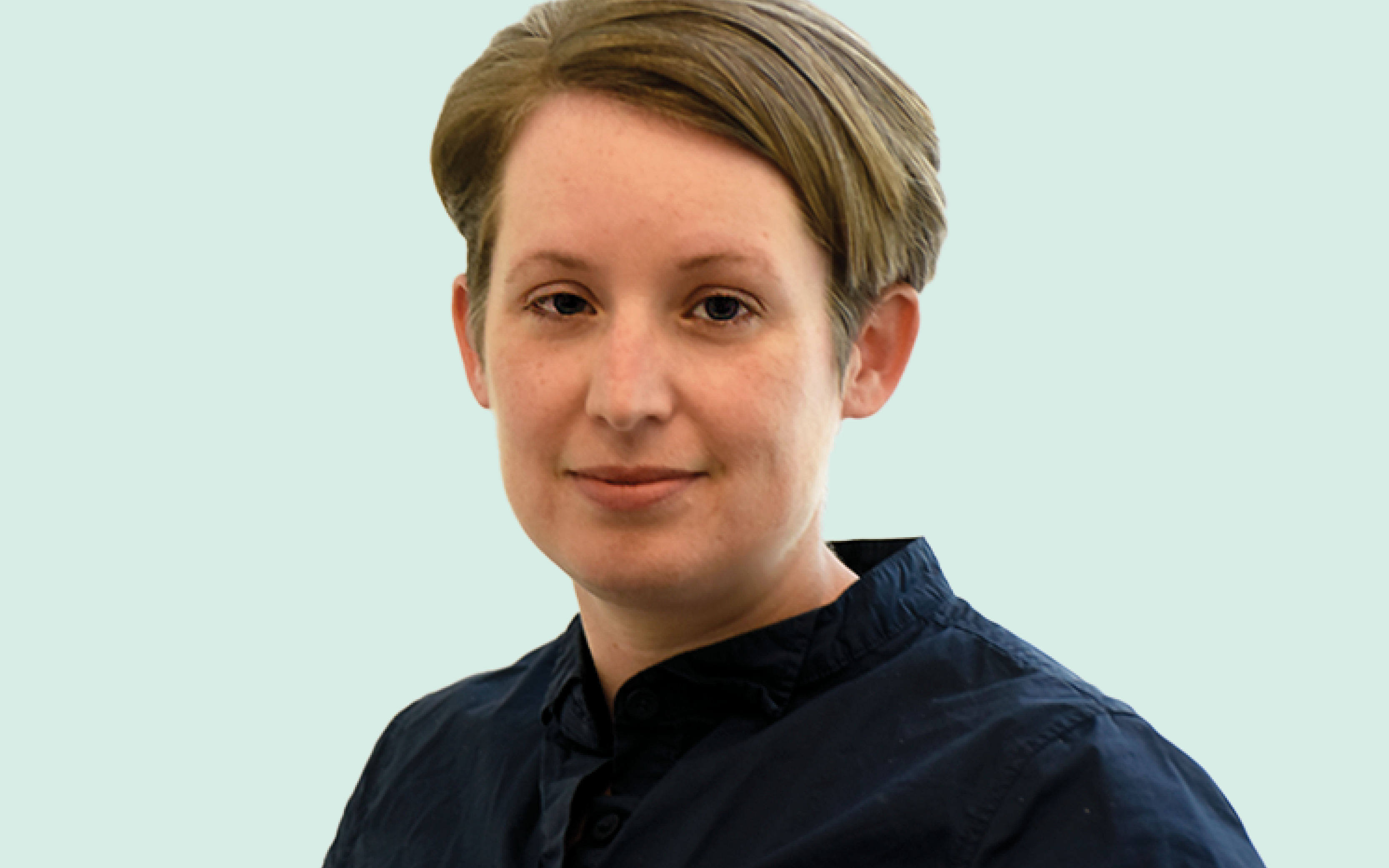 Blair Murphy is a curator based in the Washington, DC metro area and the Curator of Exhibitions at Museum of Contemporary Art Arlington in Arlington, VA. At MoCA Arlington she shapes the vision for the exhibitions program, curates group and solo exhibitions, and manages outdoor installations on the Museum's lawn. Previous exhibitions include: An Adventure of Being, Take a Number: Artists and Bureaucracy, Stretched, Applied Forces, Transitional Objects, Over, Under, Forward, Back, and By Proxy, the museum's first virtual exhibition. In addition, she launched the museum's biennial exhibition series, Assembly, in 2019 and Global Spotlight, a new series focused on international artists, in 2022. Blair served as Acting Executive Director of the museum from October 2020 to May 2021.
Previously, Blair served as Adjunct Faculty at George Mason University, Program Director at Washington Project for the Arts, and Managing Director at DC Arts Center. Her previous curatorial projects include exhibitions at The Kitchen (New York, NY), Washington Project for the Arts (Washington, DC), Trestle Gallery (Brooklyn, NY), Field Projects (New York, NY), VisArts Rockville (Rockville, MD), and with the DC Commission on the Arts and Humanities.
Blair has served as a guest speaker and panel moderator at cultural institutions in Washington, DC and New York, including the Hirshhorn Museum & Sculpture Garden, Smithsonian American Art Museum, and the Brooklyn Museum. She was a 2014-2015 Helena Rubinstein Curatorial Fellow of the Whitney Independent Study Program and holds an MA from Georgetown University and a BFA from Maryland Institute College of Art.



Amanda Jirón-Murphy is the Curator and Resident Artist/Collector Liaison at the Museum of Contemporary Art Arlington, a role that she has held since 2022. In this role she curates the resident artists' exhibitions, manages the artist residency program, and the museum's collectors' program, a public program sharing knowledge about art collecting and supporting artists careers. From 2012-2019 she was the Gallery Director at Hamiltonian, where she directed and curated exhibitions, art fairs, and projects for an international roster of over forty mid-career and emerging artists. Jirón-Murphy has served as a guest speaker, panel moderator, and guest curator at George Washington University's Textile Museum, The Hirshhorn Museum, Smithsonian's Luce Foundation for American Art, The National Museum of Women and the Arts, and The Maryland Institute College of Art. She holds a B.A. in Art History from John Cabot University in Rome, Italy, and an M.A. in Modern and Contemporary Art and Connoisseurship from Christie's Education in London, England.